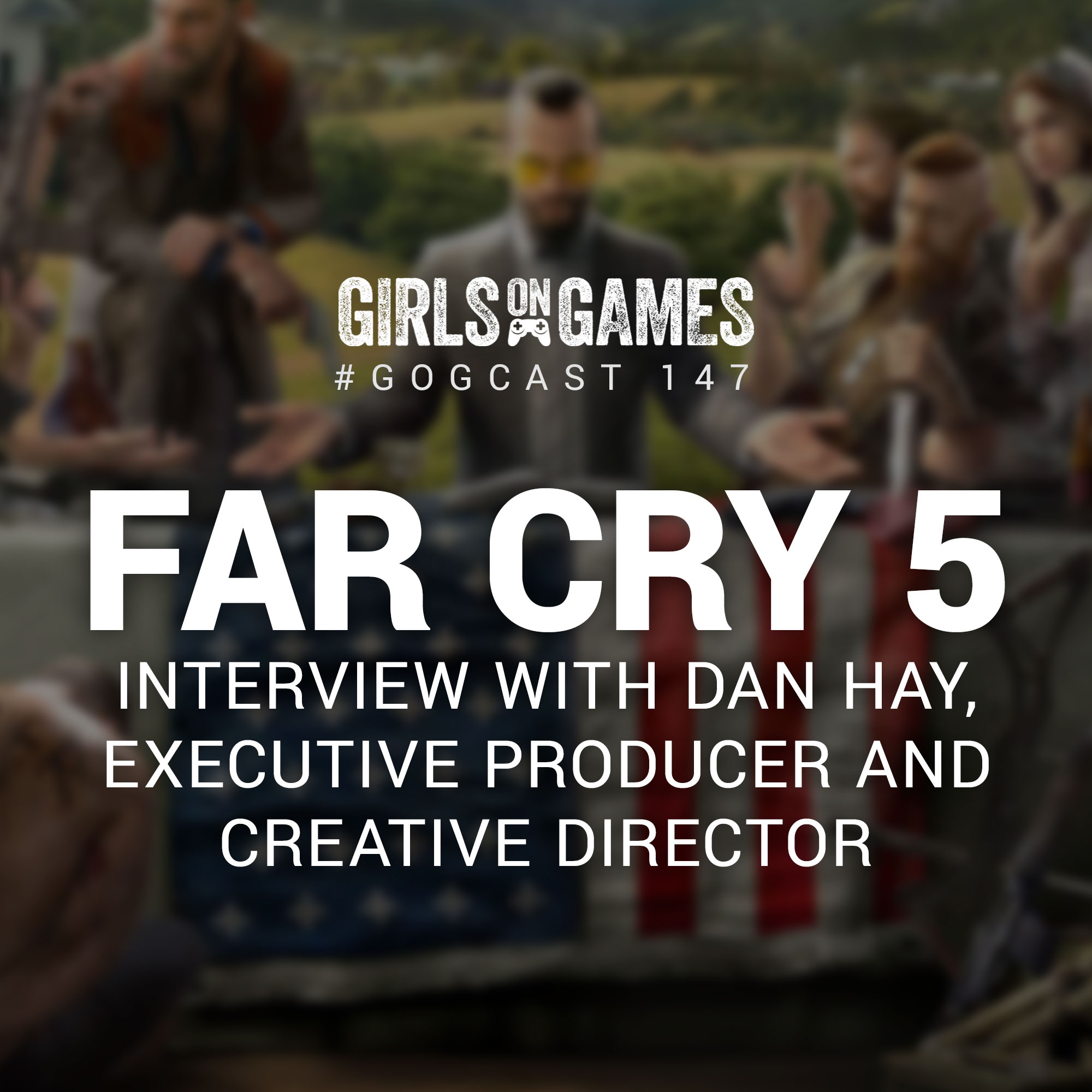 Join us in Hope County, Montana as we talk Far Cry 5 with Dan Hay, Executive Producer and Creative Director for Ubisoft Montreal. In Far Cry 5, you must build the resistance and take on Eden's Gate, a cult that is forcefully taking over Hope County and its inhabitants. We chat with Dan about what we can expect from the upcoming release in the open world shooter franchise: the location, the music, the villain, the conflict, the protagonist and more.
This week in news: Mario Kart is coming to mobile, Anthem is delayed until 2019, Rockstar Game announces that Red Dead Redemption is coming out October 26th, 2018 and over 300,000 players took part in the latest Sea of Thieves closed beta.
----
Thanks for listening! The GoGCast comes out weekly so make sure to subscribe and you won't miss an episode. For more about us, Girls on Games, check out girlsongames.ca.